Jack
Great day today. Lots of storms all around us but we never got wet. One good thing about stormy weather is that it is much cooler. Fishing was as good as it gets, limits of snapper and kings, two nice ling, a few sharks and jacks. We are catching some big snapper in state waters right now. We are shark fishing tomorrow.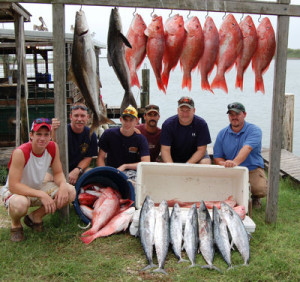 Two of the slowest days of shark fishing I have had in the last 7 years. Only caught a few sharks and jacks each day. Maybe tomorrow will be better.
Shark fishing today and we finally had a tough day. We got into some fish two different times but it did not last long at either spot. Ended up catching about 6 Sharks and 2 jacks but we also lost a few sharks, we probably had about 15 good runs but we just had some bad luck getting them to the boat.