Striper Fishing on Lake Texoma: Tips from the Pros
Are you an avid angler looking to catch some striped bass in North Texas? Look no further than Lake Texoma – this popular destination offers some of the best striper fishing in the region. But if you're not familiar with the lake or the local fish population, booking a striper guide might be your best bet for a successful fishing trip. These knowledgeable guides know the lake like the back of their hand and can provide valuable insight on where and how to catch those elusive stripers. In this blog post, we'll dive into the world of striper guides on Lake Texoma and what you need to know before booking your next fishing excursion.
Introduction to Striper Fishing on Lake Texoma
Lake Texoma is one of the best places to fish for striped bass in the United States. Whether you're just starting out or an experienced angler, a striper guide can be an invaluable resource for finding the best spots and getting the most out of your time. A good striper guide knows the lake like the back of their hand, so you can trust their advice and get the most out of your time on the water. From identifying the right kind of bait, to finding the best spots, a striper guide can take your fishing experience to the next level. With their expertise, a guide for striper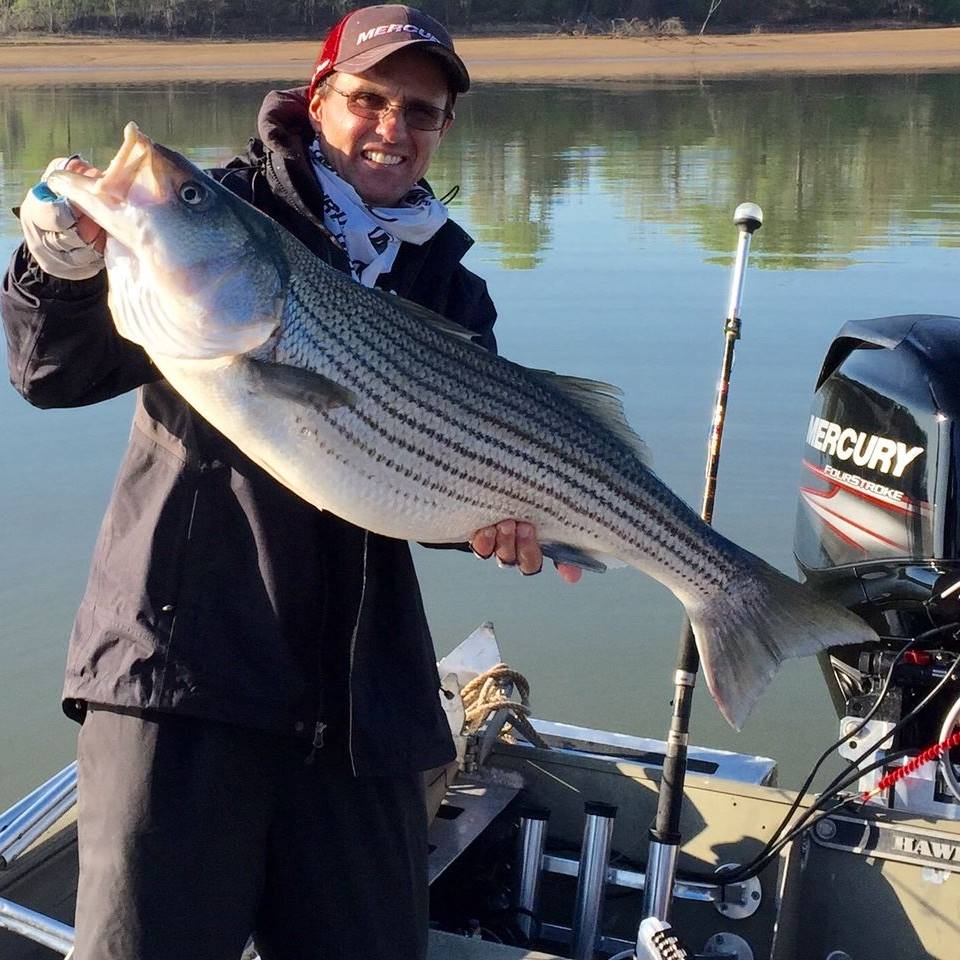 fishing on Lake Texoma will help you land some amazing fish and ensure you have a great time.
Striper fishing on Lake Texoma requires specialized techniques and tackle due to the deep water and fast currents. It can be quite daunting for newcomers to this type of fishing, which is why hiring Steve Barnes as your striper guide can be beneficial. He is an experienced guide that can help teach and demonstrate the best techniques for catching striped bass, as well as provide specialized tackle for the job. Not only that, but Steve Barnes can provide valuable insights into the best locations on the lake for the greatest chances of success.
Essential Equipment for Striper Fishing
A quality rod and reel are essential for striper fishing on Lake Texoma, as they allow you to cast more accurately and control the line better. If you're looking to get the most out of your striper fishing trip, consider hiring Steve Barnes at Lake Texoma. He knows the lake like the back of his hand and can help you find the best spots for striper fishing. Plus, he can teach you the techniques to catching the most fish possible.
Techniques Used by Professional Guides
Steve Barnes a striper fishing guide uses a variety of techniques, including trolling, jigging, and casting, to help anglers land the big one. Trolling involves using a lure and dragging it behind the boat, while jigging involves using a weighted lure and swinging it through the water. Casting is more traditional, allowing the angler to cast a line from the boat with a variety of lures. Depending on the area and the current weather conditions, Steve Barnes will be able to select the best technique to help you find the fish. With his knowledge and expertise, they can help you land that trophy striper you've been dreaming of.
He also has an in-depth knowledge of the local ecology and habits of the fish you are targeting, which makes striper fishing on Lake Texoma exceptional. He can tell you what bait to use, when and where to cast, and even give you advice on how to improve your technique. He can be a great asset when it comes to finding success on Lake Texoma.